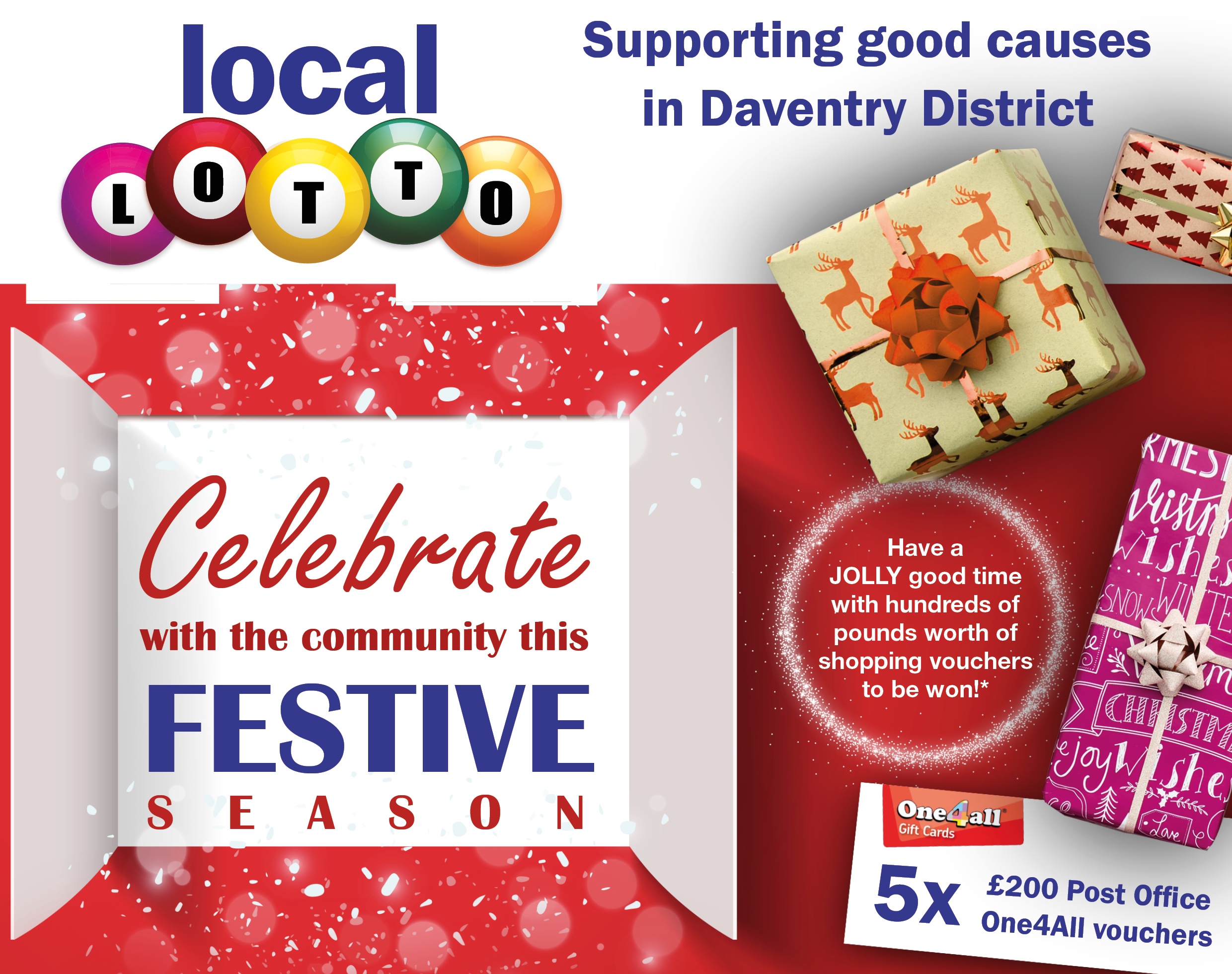 £1,000 of shopping vouchers to be won this Christmas
13 November 2018
The Local Lotto is giving away £1,000 in High Street shopping vouchers this winter as part of a special Christmas promotion.
There is one £200 One4all Post Office gift card to be won in each of the five Local Lotto draws taking place in December.
The cards can be used in more than 120 High Street brands including Argos, M&S, Boots New Look and John Lewis, and are being offered in addition to the Lotto's usual cash prizes of between £5 and £25,000, which are up for grabs each week.
Daventry District Council (DDC) works in partnership with lottery organisers Gatherwell to run the weekly online lottery, which redistributes half of its ticket sales to local community groups.
Anyone who buys a £1 ticket from www.local-lotto.co.uk can elect for 40p of the money to go to one of 72 local community groups, charities and sports clubs that have signed up to the lottery.
A further 10p from each ticket sold goes into a general fund that is distributed by DDC to other local good causes.
Draws are made electronically at 8pm each Saturday night with the results published at www.local-lotto.co.uk as well as via the Lotto's Twitter and Facebook accounts. Winners are also informed by email.
There is a £25,000 jackpot for matching six numbers in sequence, plus prizes for matching five numbers (£2,500), four numbers (£250), three numbers (£25) and two numbers (£5).
A single £200 One4all gift card can also be won in each of the draws taking place on December 1, 8, 15, 22 and 29.
Councillor Alan Hills, Community, Culture and leisure Portfolio Holder at Daventry District Council, said: "We gave away an iPad and five Fitbits during our summer promotion, but with Christmas just around the corner we thought the chance to win shopping vouchers might come in particularly handy.
"As well as giving you the chance to win some fantastic prizes, playing the Local Lotto is also a great way to support your favourite local group or sports club. It really is a win-win for everyone involved, so please help make a difference in your community this Christmas by supporting good causes in the Local Lotto."
Our causes are on track to raise £20,878.00 this year
803 tickets of our 4,492 ticket goal
More top stories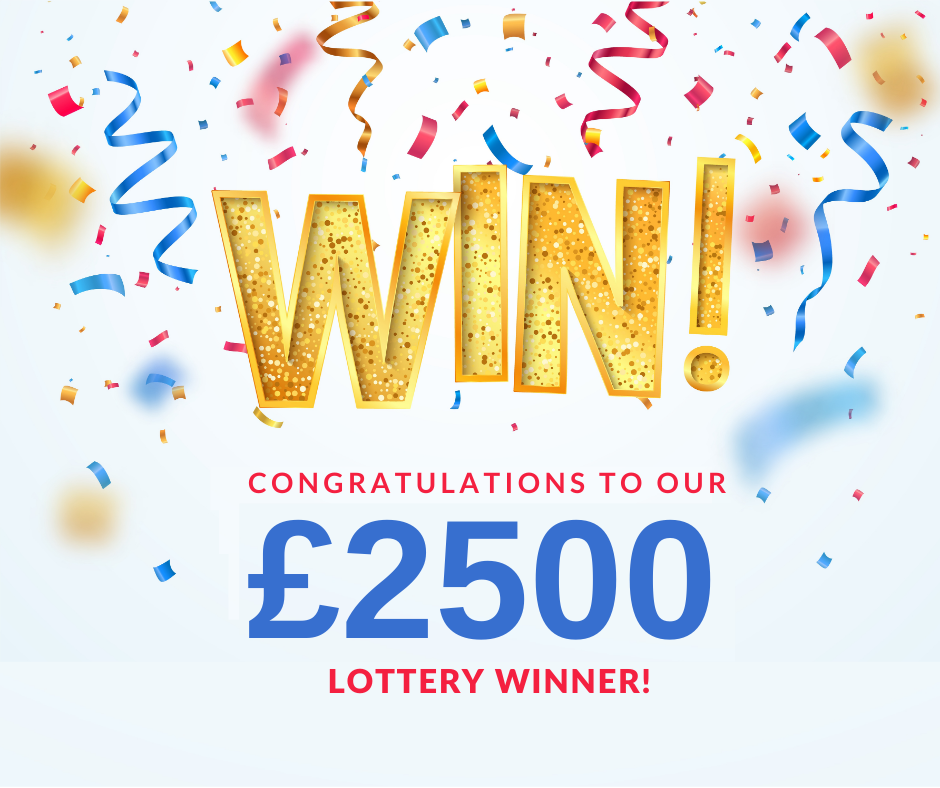 Lucky Local Lotto winner scoops big cash prize
A lucky winner is celebrating after scooping £2,500 in Saturday's Local Lotto draw. The cash prize is the highest so far given out by the Lotto - a weekly online lottery which redistributes half...
25 November 2020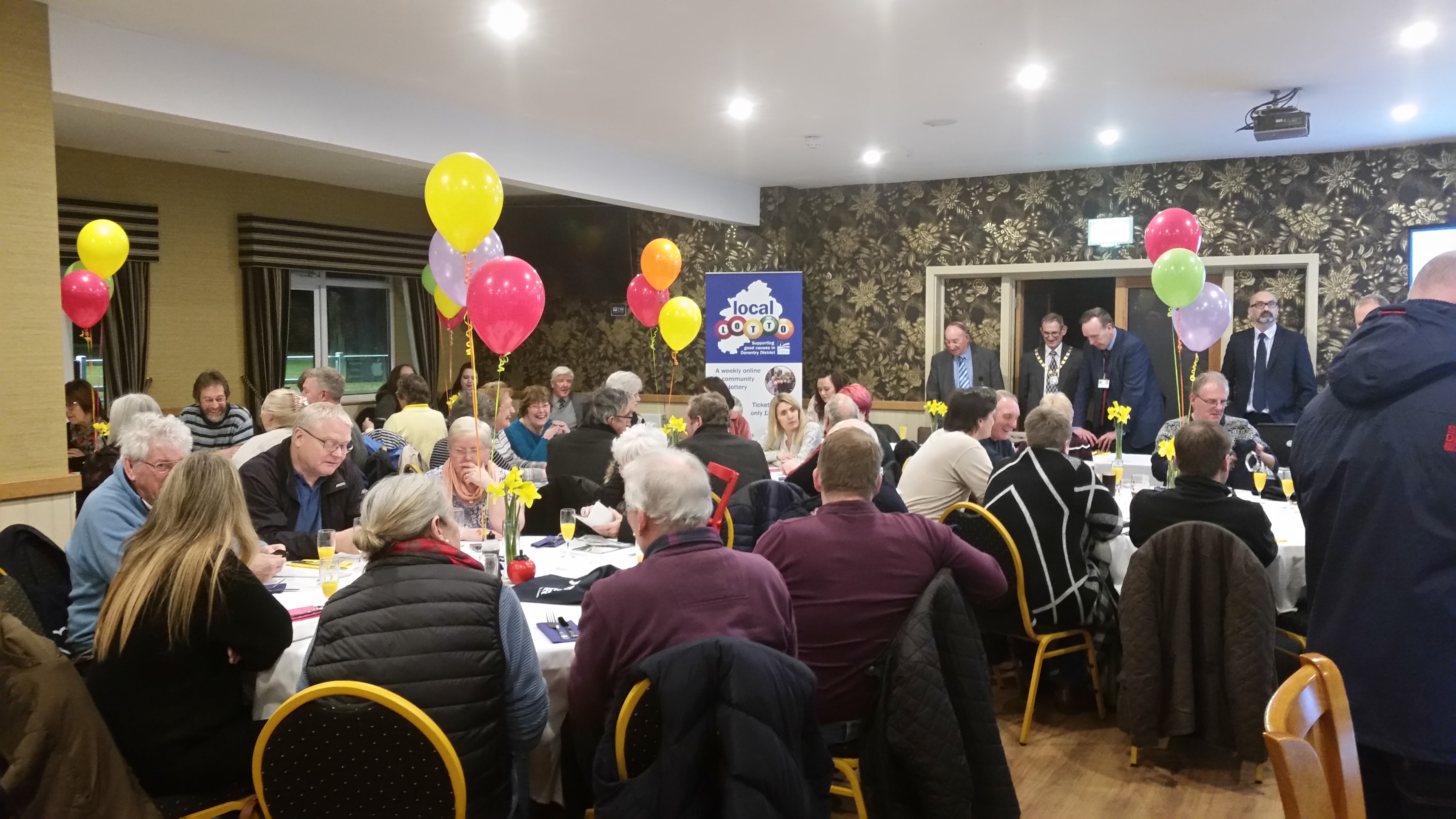 Groups invited to Local Lotto anniversary celebration
Community and voluntary groups across Daventry District are invited to join a free event celebrating the first year of the Local Lotto....
01 March 2019
Back to full list
Our causes are on track to raise £20,878.00 this year
803 tickets of our 4,492 ticket goal